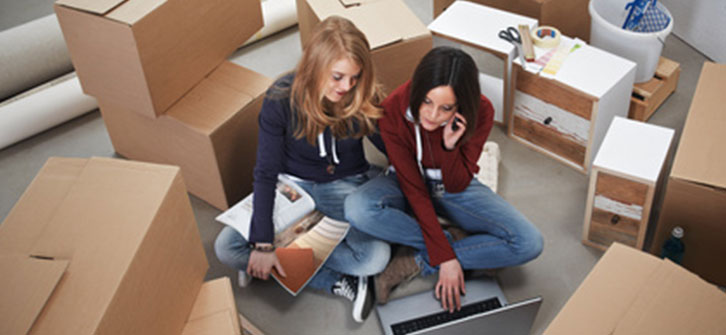 Self Storage Units for Students!
"Getting into university is just the start, moving there is another thing all together! Our Student storage solutions are here to help you move and store your important things safely and on a student budget.."
Here at Into Storage we have the perfect solution to store your student possessions while you make the transition from home to university. Our storage containers will provide you with the vital self storage space you need for your clothes, furniture and even valuable electronics. Any large bulky items that you can't fit in your halls of residence can be safely stored here too. Perhaps you are between houses and need some student self storage to hold your possessions before you move into your next digs? Get your housemates together and make a massive saving by holding all your household items in one place, and access them whenever you want.
The Best Student Option for Self Storage
Student accommodation can be really expensive these days. Thankfully some landlords let students have discount rent over the summer and that's the time you're going to need self storage to store your stuff. We even have the smart students move all their stuff to Into Storage and rent out their room over the summer through AirBnb for a profit – isn't that smart!! Going back home over the summer (or having the house party to end all house parties!) means you need to keep your household possessions safe in one place that's secure and affordable. Call our team today if you have any questions and we would be happy to help.