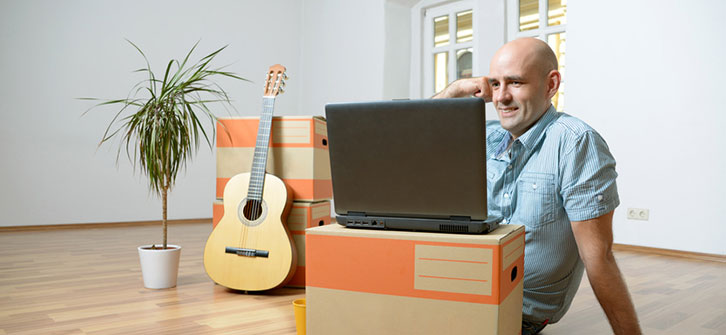 Self Storage Units for Personal Use!
"Whatever you need storage for, we have the very best value and spaces available to hold any items large or small! Personal use is most commonly people moving house, but we've had hobbyists' collections through artists' artworks, all who trust Into Storage as the place to keep their items safe…"
They say that moving home is in the top three most stressful things to do (…and the answer to your question is child birth and weddings. Thought we would just clear that up!) It's expensive foremost, and bridging the gap between getting out of your current home and into the new one is the tricky bit! More often than not, people use self storage to hold those household items until their new property is ready to move into – this can get expensive if you have a lot of stuff, but not with us! Just one of our containers could hold an entire household's worth of furniture and boxes and the best part is – we're a saving on the big storage companies. You'll get all the space you need to come and go as you please and be safe in the knowledge that your items are secure, insured and untouched by the outside world (or weather!)
The Best Personal Self Storage Option
Sometimes it's not uncommon to see families in the situation where they are downsizing and need a temporary place to store some of the bigger items from the old house. In other more unfortunate cases such as when a loved one passes away, you don't want the added stress to have to make an immediate decision with their possessions. In either case, with Into Storage you can be relaxed and not have any time pressures to decide exactly how to move forward. Your items are held safely ready for when you know what to do with them, and all for an extremely low rate.