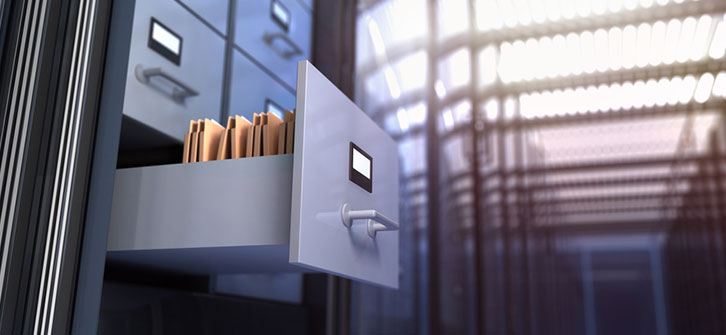 Self Storage Units for Archiving!
"Office space is expensive; our archive storage space will provide you with a place to keep organised documents such as customer records and legal papers. Be smart with your money and keep the items that need rare access somewhere safe and cheap…"
Many businesses such as in the housing or legal sectors still have a legal requirement to keep signed paper records of agreements and transactions. If you've been in business a while you can find that the storage of 'one-off' documents can start to mount up. Space is money and your costs for keeping them at arm's length are pointless when you have to option to archive them. It's time to put a new desk with a new recruit working where those big ugly filing cabinets used to be!
The Best Archiving Self Storage Option
How you decide to archive your documents is completely up to you. We have clients who use alphabetical folder cabinets or even numbered box systems on shelving. You can create your own efficient storage system depending on the items that need to be stored. Our containers are damp proof and ventilated well to ensure no paper documents spoil over long periods of time. Speak to a member of the team today about our archive storage options.